Show results for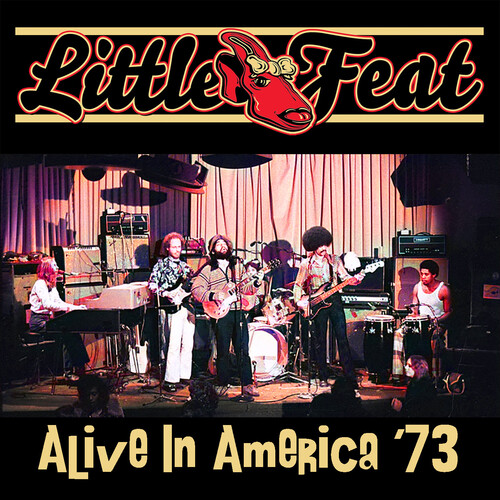 Product Description
Frank Zappa was instrumental in getting former Mothers Of Invention member Lowell George and his new band, Little Feat, featuring Roy Estrada, RIchie Hayward and Billy Payne, a contract with Warner Bros. Records. The eponymous first album delivered to Warner Bros. was recorded mostly in August and September 1970, and was released in January 1971. When it came time to record "Willin'," George had hurt his hand in an accident with a model airplane, so Ry Cooder sat in and played the song's slide part. Lowell's accident is referenced on the cover art of the band's 1998 album Under the Radar. "Willin'" would be re-recorded with George playing slide for Little Feat's second album Sailin' Shoes.
Despite good reviews of their sophomore effort, lack of commercial success led to the band splitting up, with Estrada leaving to join Captain Beefheart's Magic Band.
In 1972 Little Feat reformed, with bassist Kenny Gradney replacing Estrada. The band also added a second guitarist in Paul Barrere, who had known George since they attended Hollywood High School in California, and percussionist Sam Clayton (brother of session singer Merry Clayton and the brother-in-law of the jazz saxophonist Curtis Amy) and as a result the band was expanded from a quartet to a sextet.
This new lineup radically altered the band's sound, leaning toward New Orleans funk. The group went on to record Dixie Chicken (1973)—one of the band's most popular albums, which incorporated New Orleans musical influences and styles—as well as Feats Don't Fail Me Now (1974), which was a studio-recorded attempt to capture some of the energy of their live shows. This recording was made in between the Dixie Chicken and Feats Don't Fail Me Now albums. Recorded live in Denver on July 20, 1973 at Ebbet's Field.
LITTLE FEAT / ALIVE IN AMERICA
Details
| | |
| --- | --- |
| Title: | Alive In America |
| Artist(s): | Little Feat |
| Genre: | Rock |
| Label: | Renaissance |
| Number of Discs: | 2 |
| Release Date: | 6/3/2022 |
| | |
| --- | --- |
| Product Type: | CD |
| UPC: | 630428074026 |
| Item #: | 2484899X |